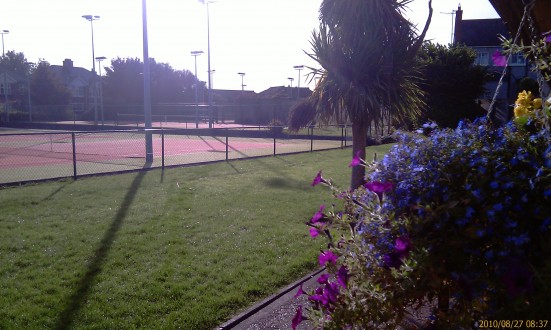 In addition to the newly redeveloped clubhouse, practice wall/court and all-weather courts, the grounds are maintained to a very high standard by a Members Grounds Committee headed by Tom Shannon.  The green fingers in the club belong to Paddy Robinson!    There is a private car-park at the entrance to the club.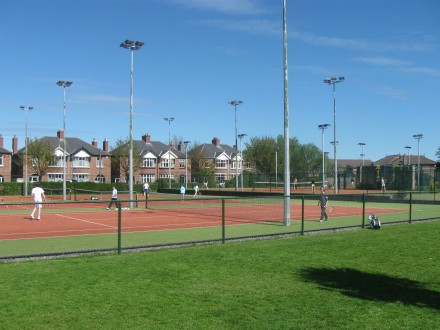 There are separate wet areas with four shower cubicles in both the Ladies and Mens dressing rooms, with hair-driers in the Ladies room.  Access to the dressing rooms and notice boards is by a door to the right side of the building.  External doors are unlocked by either swipe cards or push-button panels.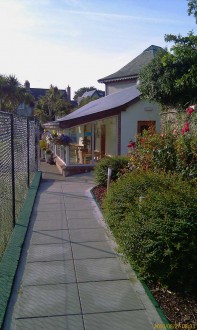 An enclosed veranda at the front of the building allows members and guests to watch games in pleasant surroundings.
The bar is run on a purely voluntary basis.  It is managed by the Honorary Treasurer, Yvonne Redmond, and a rota of members serve behind the bar.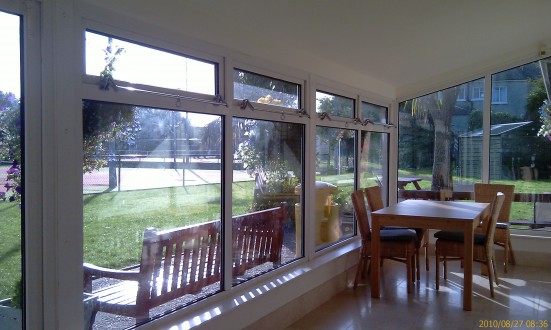 The function room can be divided into two areas, so players can access the bar and changing rooms without causing disruption to events being held in the main hall.  There is a kitchen and disabled toilet just off the main hall.
The club is indebted to the members who give their time so willingly to maintain and develop all these facilities.